Mark Smith
I love the fact, that a song starts with a little idea and can touch people all around the world ! Commercial success needs the combination of many elements and YES, it feels good and makes your life much easier in many points… but let's face it : it`s a crazy world out there. 
Emotional success I can feel directly after I listen to the sound of the song I wrote.
This joy is the drive of my life ! And the best is, to share this with my collaborators. 
I'm still a fan of composing music, producing emotional songs and collaborating with talents all around the world. The moment, people remember my melodies, riffs, hooks or lyrics, gives me always goose bumps and I hope this will go on forever !
I love to create and I love talents  – I love my life !  
veröffentlichte Tonträger
Ich kenne Mark seit dem ich 18 bin. Er war einer der ersten und wichtigsten Menschen, die mich auf meiner musikalischen Reise begleitet und gefördert haben. Meine Art zu komponieren und Instrumente zu spielen…
weiterlesen
… ist zum größten Teil durch ihn geprägt und beeinflusst worden. Aber auch die Studioarbeit und den Produktionsprozess so wie viele tolle Kontakte in die Musikwelt habe ich durch ihn kennengelernt. Mark ist durch und durch ein kreativer Geist, der die Musik lebt und liebt. Er war aber nicht nur mein musikalischer Mentor sondern immer auch ein 'großer Bruder' auf den ich mich auch in schwierigen Zeiten verlassen konnte und der mir von Anfang an gezeigt hat, worum es in der Musik geht. Gefühl, Respekt und Demut!
I consider meeting Mark Smith a pivotal moment in my career. As a songwriter, a producer, a musician, I've never had a better collaborator, or someone I enjoy working with more. I want as much Mark Smith…
weiterlesen
… in my future as I can have! He is one of those rare "perfect storms" of songwriting, producing, and playing talents. Instinctive, Ingenious, and a pleasure to work with. I cant imagine my musical future without him.
Mark Smith is one of those guys who could play a guitar with one string and make it sound incredible. He is an exceptionally talented musician, a seasoned writer and is an encyclopedia of songs! …
weiterlesen
… I love his infectious spirit and good energy and I'm glad to call him a friend and collaborator!
https://soundcloud.com/bigsmith/alles-brennt-funky-big-smith-rmx
https://soundcloud.com/bigsmith/sets/mark-smith-medleys
https://soundcloud.com/bigsmith/wenn-du-lebst-bigsmith-rmx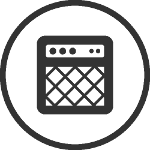 Mark Smith DemoDeal :
You need a demo of your song ?
I arrange and produce a propper demo of your song. Style, sound, instruments we will discuss together. You could be the singer !? Alternatively i can get you an amazing male or female singer. Your song will sound great ! And of course I could support you regarding connections… in case, that I have the feeling, your stuff is interesting for key persons of the music industry.
price : starts at 1200,- €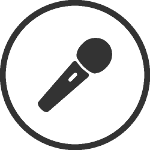 Mark Smith Vocal Session :
Enjoy a professional vocal recording session. I try to analyze your voice and will give you tips and tricks, how you can upgrade your Performance.
price : single coaching for 4 hours : 600,- €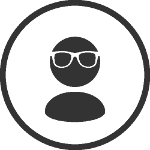 Mark Smith Bandcoaching :
I can come to your rehearsal venue and will be there for you with all I am able to deliver.
We work together with your songs, grooves, chords, melodies, riffs and mainly we will upgrade you vocal – and instrumental performance. Its about focusing, transparency and plausibility …also optimizing – for giving your fans the best out of you !
price : day rate starts at 550,- €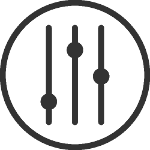 Mark Smith Mixing Deal :
Your song gets radio sound.
Send your files and I will mix your song with my taste.
price : starts at 650,- €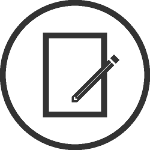 Mark Smith Songwriting Deal :
Optimize your songwriting !
Based on your ideas, we will write a song together Song, wich matches with yourself a lot, or wich is pitchable, cause it`s up to date and shows hit potential.
price : 550,- €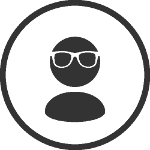 Mark Smith Production Deal :
You can be a music producer !
Guide me for realizing the sound you have in mind.
Tips and tricks for the life of a music producer….if possible, based on your song !?
price : starts at 850,-