Your idea could be the next top hit
More than 20 platinum – and gold awards, round about 8 million of sold units, involved into 10 No1-albums in 6 European countries, over 400 releases worldwide as producer and songwriter and last but not least more than 2000 live gigs  as musician and artist…..this ist the result of 30 years music career. Music was always the center of the turbulent of Mark Smith, born in the winter of 69 in Northern Germany. After a weird childhood, he lived his teenie life together with his lovely grandmother. She was always supporting Mark's wish to do music. The hectical life through 14 schools didn't promise a huge job career, but after he discovered music, Mark found a good reason for his school graduation and he changed his approach.
After his personal u-turn, he studied sports and music at the University in Kiel, Germany…. with main course vocal performance. In the 90s he had his first big radio-hit in Germany with his Band "Two Remarks". But the music business showed right away his ugly face : The band get dropped. 
Even the fact the band was still in the German Top 100 with their single, couldn't change the mind of the new Universal Music boss…. he had just different plans. After a band decade, mark felt, it was time to step back and work only as producer and songwriter in the future. The artist thing was a nice experience and kind of successful, but it was time to move on. The good thing is, Mark understands artists very good and he loves to support them with his point of view, know how and experience.
Since 2001 Mark Smith produces many casting show winner in 
Europe (pop idol, star academy, star search, posters, the voice, x-factor and was involved for years as producer and songwriter in many top chart entries. 
2002 he met Johannes Oerding and this collaboration is still going on and Mark is happy and proud, that this artist is meanwhile one of the top stars in Germany. In autumn 2019 they released album number and it entered the German album charts right away at No 1 !!! The single "An guten Tagen", he co-wrote, is a big hit for month in 2019.
Since 2018 the Karma Sound Studios, means Chris Craker came into his life and changed a lot. After almost two years of creative action in the amazing Karma Sound Studios in Thailand, they decided to collaborate deeper and Mark is now involved into management, productions and writing camps at  "Karma" and he will bring in all his power and network, he build up over 30 years.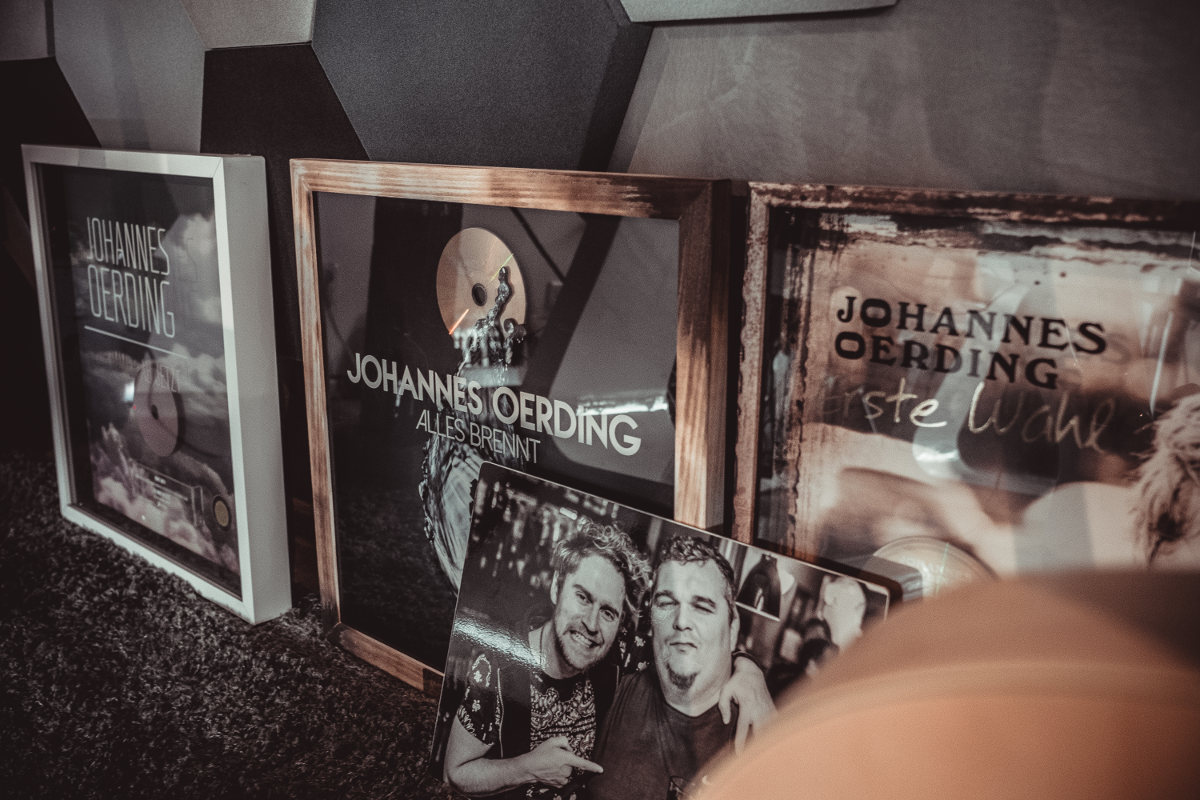 Always looking for new talents
Mark loves to support new talents. Too many times, real talents don`t get enough support…. Himself – in the age of 17 –  was supported by the established producer Dieter Falk and this was a big boost in his career. He always try to give it back to new talents. Johannes Oerding is a good example : It took Mark a couple of years, many demos and gigs until a label signed this talented singer and it took the Oerding team another 4 albums and 6 years until most of the mainstream radio stations played a song….the first single Hit was born ( "Alles brennt") and since now (2019) they Johannes and Mark create together and after more sinle hits and many gold – and platinum awards, it will be very interesting how far this team can go !? Mark promised from the beginning – and many people were laughing about it –  Johannes Oerding will be the biggest rock/pop artist in Germany and he will fill stadiums ! The signs are not too bad 🙂
Your idea can turn over night into a big production
The fact, that Mark can play or program all relevant instruments for a proper production, is a very luxury situation for his partner. In a few hours he creates the sound picture and after the first demo vocals, the song shows already the potential….
Maybe this is just the beginning of a long term collaboration !?
»Mark worked with high level musicians and world class songwriter and still he is thankful for the chance to live this kind of life.
It would be fantastic to meet again a young talent, like recently the 20 year young "Darla Jade" fron England…. she has an amazing voice, a unique way of singing and writes her own songs.
He is convinced by her, that he promise, many people will fall in love with her music in 2020 🙂
Who's next ?